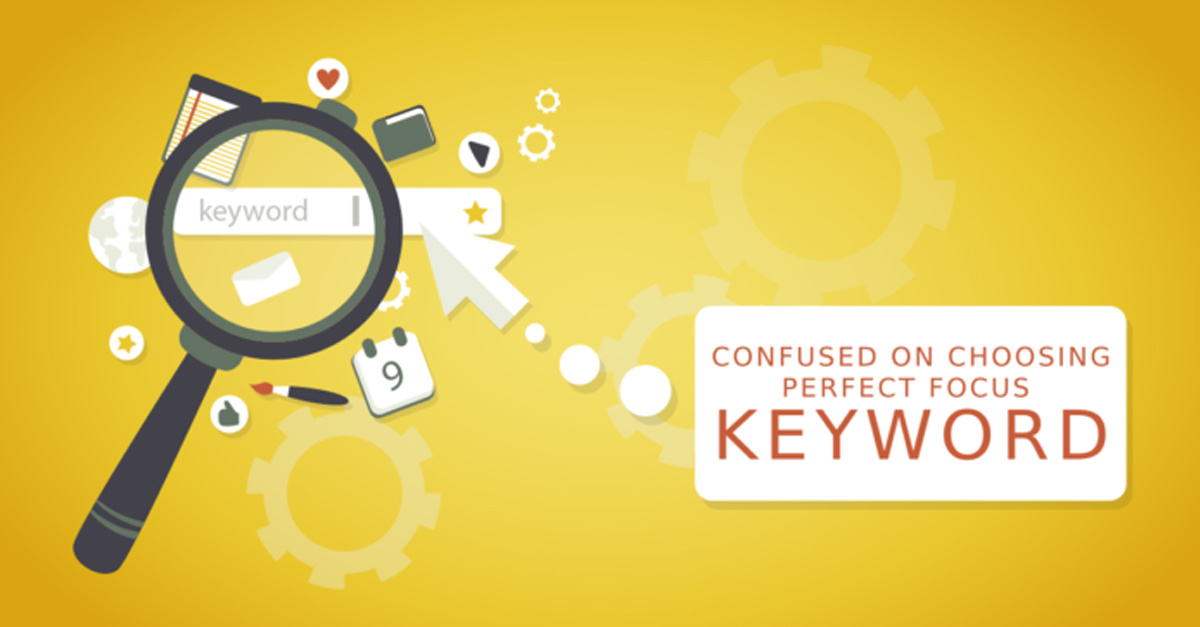 Focus Keyword: Here Is How You Choose The Perfect Focus Keyword
Keywords are an essential part of SEO. Keyword and SEO go hand-in-hand. When it comes to focus keyword, choosing the perfect focus keyword can be a daunting task. If you don't do it right, the chances are high that your website or page might not be visible in the search engine result pages. Though Google keyword planner will help you discover the best keywords, choosing the perfect focus keywords requires steady research and a great strategy. Bewildered on choosing the right focus keyword? This article will resolve your problem.
Follow these steps to rank your website on top of the SERP's by choosing the perfect focus keyword.
Keyword Research
The first and foremost step is to do a keyword research. To start with, prepare a list of keywords relevant to your niche. Put yourself in shoes of the people who are looking for a product & services like you do. Now list down the keywords that people would type to search for a business. Compare these keywords with your competitor's keywords and observe how the competitors are ranking for these keywords. There are a few applications and tools that help you find the keywords that your competitors are using. One of the tools which help you is Alexa– This will show you the keywords that bring traffic to a particular URL. For your clear understanding, below is a screenshot of the top keywords of a leading digital marketing company in Coimbatore as per Alexa.
Likewise, you can enter your competitor's URL and get the keywords relevant to your niche.
Analyse the historical data of searches for the keywords
Get historical statistics, such as average monthly searches and competition data, for a list of keywords. This will help you decide whether to use or remove certain keywords. Analyse the search volume data and trends for your keywords. Use Google trends to find the historical data of searches for your keywords.
Here is a picture of the historical data showing the frequency of search for the keyword "Digital Marketing" for the past year 2017.
Now Google your intended focus keyword
Promptly you could have got a better idea about keywords. After completing the above-said steps, its time to check whether your proposed keyword is working well. For this, Google yourself the set of keywords and find the keywords that are apt pertaining to people's search terms. Make a note of first ten results for your keywords and know how your intended keywords are performing. Finally, frame your keyword strategy based on all these sound research and you are all set to go!
Google AdWords Keyword Planner
Google AdWords keyword planner can simplify things for you! This is a robust tool to optimize your focus keywords and to choose the perfect focus keyword. Build an efficient keyword strategy with this AdWords keyword planner and reach your target customers easily.
Bottomline
Choosing a perfect focus keyword is not a simple task. The above said hacks will help your website perform well and drive more traffic. Wanna know more about the focus keyword of your website? Connect with us today to reshape your focus keyword strategy and get marked online!